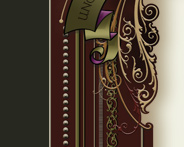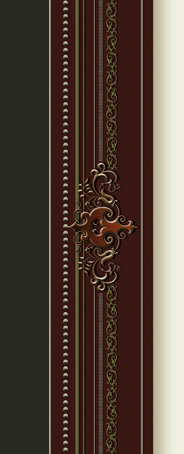 WITH AMERICANA ORNAMENTS
WITH UNION THUG
WITH GARNER
WITH CAMEO
Amarillo 2
1.1
This set is a complete overhaul of the Amarillo font set released in 2002. All letters have been completely redrawn and made slightly wider than it's predecessor. These new letters are better balanced for improved consistency. Of course, all sidebearings and kerning have been redone as well. In addition to Regular and Bold, a new Thin version has been added, along with Shadow and Rustic versions for each weight for a total of 9 fonts.

Amarillo2 is the perfect balance of readability and style. Surprisingly easy to read even at small sizes. This 9 font set will give your design the subtle western, rustic feel it needs without looking over the top.

Set includes 3 weights: Thin, Regular, and Bold. Each weight includes layered Shadow and Rustic (distressed) fonts for you to be creative with.

Customers who purchased the original version of Amarillo can download this updated version with the additional 7 fonts for a special upgrade price of $10. Please contact us for details.

You might also like: Antique Half Block & State Street.


Only $35 when you buy 4 or more
Regular
Regular Rustic
Regular Rustic Detail
Regular Shadow
(hover over to see layered effect)
Thin
Thin Rustic
Thin Rustic Detail
Thin Shadow
(hover over to see layered effect)
Bold
Bold Rustic
Bold Rustic Detail
Bold Shadow
(hover over to see layered effect)
OpenType Alternates
Supported in OpenType compatible programs
Available in all versions