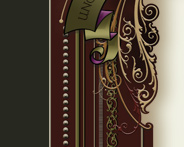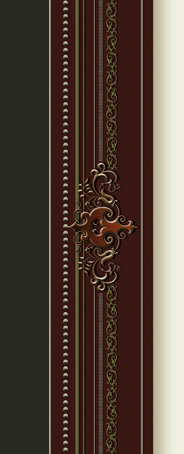 AMERICANA RIBBONS ( Q ) WITH VALENCIA
AMERICANA RIBBONS ( C ) WITH AMERICANA PANELS ( G )
AMERICANA RIBBONS ( D )
Americana Ribbons
1.1
Mike Jackson serves up 62 expertly-drawn decorative ribbons from his Americana Collection CD. A perfect companion to Americana Panels font set. At only 84 cents each, you're sure to find unlimited uses for these old fashioned ribbons. Each letter generates a different design. Download printable keyguides here and here. You might also like: Engraver's Ornaments & Americana Panels.

SPECIAL NOTES
Due to the large file size of these fonts, they will not convert for use in Gerber Omega. Instead, Omega users may wish to use an alternate program to type the characters and import them into Omega as .eps files.

CorelDraw users should use the "Weld" command rather than "Convert to Curves" command to convert these fonts to vector outlines. Otherwise, the program may crash due to the sheer number of points in each panel.


Only $35 when you buy 4 or more