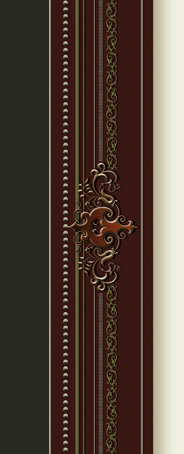 Tutorial: Create 3D Shadow Effects with Black Rose Script
WITH UNLOVABLE
WITH WORKHORSE
WITH WORKHORSE & AMERICAN SANS
WITH WORKHORSE & CLASSIC ROMAN 2
WITH BOOTCAMP
WITH ROEBUCK & STATE STREET
WITH CLASSIC ROMAN 2
WITH CAVALERO
Black Rose Script
1.5
Nearly 2 years in the making, LHF Black Rose Script is the perfect blend of hand-lettering and modern technology. This beautiful script is loaded with features, such as automatic ligatures, discretionary ligatures, bonus ending characters, swashes, and several alternates (302 glyphs to be exact).

You receive 3 versatile fonts to match different moods: Regular, Block Shadow (placed under Regular), and an expertly-crafted Inked version which has been distressed to look like freshly inked lettering.

One look at your designs and your clients will fall in love with Black Rose Script. And with so many carefully designed alternates to use, they'll probably think you hand-lettered it yourself!

Note: Due to the complexity and number of points, Gerber Omega users will not be able to use the "Inked" version. Instead, it is recommended that Omega users type their words using the "Inked" version in a different application (such as Adobe Illustrator) and then import it into Omega as a vector file. The "Regular" and "Shadow" versions function fine in Omega however.

You might also like: Marie Script.


Only $35 when you buy 4 or more
Regular
Block Shadow
Inked
Bonus Glyphs