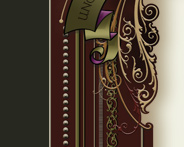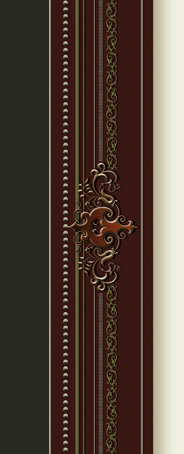 CORNER SPECIMENS 1 ( 9 ), CORNER SPECIMENS 2 ( f ) AND
CORNER SPECIMENS 3 ( s, t, z) WITH CAMEO
CORNER SPECIMENS 3 ( o ) WITH BILLHEAD
CORNER SPECIMENS 1 ( b ) WITH CHAPMAN,
AND ENGRAVER'S ORNAMENTS
CORNER SPECIMENS 1 ( u ) WITH EPHEMERA, CAMEO
AND CONFECTION ESSENTIALS
CORNER SPECIMENS 2 ( n ) AND CORNER SPECIMENS 3 ( d, g, q, 1 ) WITH HAMILTON NAILHEAD
CORNER SPECIMENS 2 ( e ), CORNER SPECIMENS 3 ( n, r ), AND
CORNER SPECIMENS 1 ( 8 ) WITH CAMEO AND ENGRAVER'S ORNAMENTS
CORNER SPECIMENS 1 ( y ) WITH COLONIAL ROMAN AND HENSLER
CORNER SPECIMENS 2 ( s ) WITH TONIC, ENGRAVER'S ORNAMENTS
AND CAMEO
CORNER SPECIMENS 2 ( x )
CORNER SPECIMENS 2 ( d ) AND CORNER SPECIMENS 3 ( y )
WITH WATERLOO
CORNER SPECIMENS 2 ( q ) AND CORNER SPECIMENS 3 ( 3 ) WITH BILLHEAD, CHAPMAN, AND PRINCE
CORNER SPECIMENS 2 ( w ) WITH BOOTCUT
CORNER SPECIMENS 2 ( w ) with ENGRAVER'S ORNAMENTS
CORNER SPECIMENS 1 ( j ) WITH BILLHEAD AND COLONIAL ROMAN
Corner Specimens
1.1
3 fonts packed with 36 decorative corners each, for a total of 108 unique corners perfect for adding flair to any design. Use just one design to create an eye-catching border, or layer them to create a design with true depth. You may also like Confection Essentials & Engraver's Ornaments.
Corner Specimens Collection
Download all three Corner Specimens fonts together and get them for only $26 each. That's 108 designs for less than a quarter each!

Download
$78
(Save $60)
LHF Corner Specimens 1
Open Glyph Copier
How to use Glyph Copier
LHF Corner Specimens 2
Open Glyph Copier
How to use Glyph Copier
LHF Corner Specimens 3
Open Glyph Copier
How to use Glyph Copier