LHF Carinvāle & LHF Royal Crimson 2 Released
April 24, 2015


We're excited to announce the release of Patrick Kalange's
LHF Carnivāle
and 3 new versions to the
LHF Royal Crimson
set from Denise Bayers.
Those who purchased LHF Royal Crimson before April 24, 2015, can download the new versions for
free
by logging into their accounts.
Please follow these steps for updating your fonts.
LHF Brooklyn & LHF Mercantile Released
March 10, 2015


We're excited to announce the release of 2 new fonts, LHF Brooklyn by John Davis and LHF Mercantile by Denise Bayers.

John Davis
created a masterful set of 8 fonts when he designed
LHF Brooklyn
. Inspired by the late 1800's and the styling of posters and prints advertising traveling circuses, this font is guaranteed to maximize creativity.
Denise Bayers
new font,
LHF Mercantile
, gives you an elegant typeface that features a letterstyle inspired by the late 19th century. This font set includes 4 versions, Regular, Shadow, Spurs, and Full (Regular and Shadow together).
LHF Carnivāle Sneak Preview
March 9, 2015


Thanks to Joseph Vincent and Todd Allen for submitting the winning name "Carnivāle" for Patrick Kalange's new font to be released March 25th. They both receive a free copy of the font when it's released.
Here's a sneak peak of some early sketches, hand drawn by Patrick.
Save 15% On Custom Packages
February 27, 2015


Celebrate our 15 year anniversary with 15% off when you make a custom package of 4 or more fonts. Now through March 31st.
Click here to choose your fonts
. The more you choose the more you save.
LHF Signmaker 2 Update
February 26, 2015


"LHF Signmaker 2 Fancy Inlay A" and "LHF Signmaker 2 Regular Inlay" have been updated to version 1.1. This fixes a compatibility issue with older versions of OSX and FontAgent Pro.
Log in to your account
to re-download for free.
How Fonts Are Made (Secrets & Insights)
February 24, 2015


Learn how fonts are made -- the LHF way, as Letterhead Fonts Project Director Patrick Kalange shares tips and insights on the process of crafting professional typefaces by hand. See more of Patrick's
work here
.
Name That Font
February 6, 2015


Below is a sample of a new font Patrick Kalange is working on.
We aren't sure what to call it, so we need your help.
If we choose your suggested name, you'll receive a free copy of the font when it's released.
The winning name will be announced by March 1st.

Only customers may participate (you'll need your account ID)
and only one submission per person please.
LHF Signmaker 2 Released
January 23, 2015


The wait is over...
Signmaker 2
is here!
Dave Correll
has been busy updating his Signmaker set, and is pleased to bring you 4 new versions. The set now includes 6 fonts:
LHF Signmaker 2 Regular
LHF Signmaker 2 Regular Inlay
L
HF Signmaker 2 Fancy
LHF Signmaker 2 Fancy Spurs
LHF Signmaker 2 Fancy Inlay A
LHF Signmaker 2 Fancy Inlay B
The new Inlay versions are meant to be used on top of the Regular or Fancy versions for added creative impact. The set now includes 14 alternates as well.
We realize many customers already have Signmaker,
so those who purchased the original version of Signmaker before today
(1/23/15)
can
download this updated version with the additional 4 fonts for a special upgrade price of $9
.
Contact us for details
.
Catchwords 1 & 2 Released
January 6, 2015


Charles Borges de Oliveira releases his
new Word Art fonts, created from several of his fonts.
Each letter corresponds to an attention grabbing word, ready to be placed quickly into your designs. These are only available through Letterhead Fonts.


Each Borges Catchwords includes 26 words ready to be added to your favorite font for extra impact.
Download Catchwords 1 for free
when you get any
Charles Borges Font
.
LHF Safire & LHF 62 Thes Released
December 18, 2014


We're excited for the early release of
LHF 62 Thes
.
Patrick Kalange
&
Chuck Davis
have been working hard the last few months to bring you 62 hand-drawn "Ands" and now 62 hand-drawn "Thes".
Each letter corresponds to a unique and stylish "The". Set includes 3 free bonus characters for a total of 65.
Download the free sample here
.
New from
Denise Bayers
, the vivacious
LHF Safire
.
Save $10 until December 24th
. Set includes 4 fonts.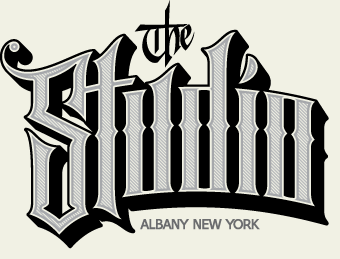 2014 Design Competition Winners
December 11, 2014


The judges have waded through the many exceptional submissions for this year's competition, and after long deliberation have finally chosen the winners. Click on the images below to read our interviews with each of the artists and why we chose them.
Honorable Mention: Marco Billiani, Jeff Schulz, Rus Wooten, Henk Wyniger, & Cliff Butner.

A big thanks to all who participated.


LHF 62 Ands Released
November 25, 2014


It's here! We're excited for the release of
LHF 62 Ands
.
Patrick Kalange
&
Chuck Davis
have been working hard the last few months to bring you 62 hand drawn "Ands".
Each letter corresponds to a unique and stylish "And" or "&". Set includes 6 free bonus Ands for a total of 68.
On sale for a limited time only.
Stay posted for LHF 62 The's, coming soon!
Intermittent Website Outage
November 14, 2014


Good news! We're in the process of upgrading to a faster server. However, this means you may experience intermittent outage issues throughout the month of November. If you happen to visit the site during this down time or experience slowness, please know that we're aware of the issue and are working to resolve it. As always, all orders and accounts are always handled with the highest level of security.

Thanks for your patience.


LHF Workhorse Released
November 7, 2014


Master Sign Painter
Greg Reid
and
Charles Borges
collaborated to bring you this truly one of a kind typeface.
LHF Workhorse
captures the essence of hand lettering, from the tapered waists to the elegant snaps of the brush. This timeless classic can be used to replicate early Americana advertising and still be used in modern designs. In OpenType programs, Workhorse utilizes Contextual Alternates to create random variations of the capitals and lowercase letters. This allows your text to have subtle differences in the letters without losing form.
On sale for a limited time only.
LHF Spencer Released
November 6, 2014


Veteran sign artist
John Studden's
latest creation exemplifies the quirkiness of late 1800's lettering. Uppercase is set below the baseline, adding a hand drawn look. Curved swashes juxtaposed with traditional thick and thin strokes make
Spencer's
letters stand out in a design. Includes 29 OpenType alternates.
Get this font for only $29.80
.
4 New Fonts Released
October 28, 2014


You'll love the versatility of
Denise Bayers
' newest font,
LHF Phantom
, which features graceful curves and sharp corners. Use the Regular version alone or finish your design with the lined Shadow version. Check out all the bonus alternates too!
On sale until Oct. 31st.
Racing typeface from
John Davis
that's perfect for vehicle lettering, signs, and all things speedy.
LHF Flathead
includes regular and slanted versions, and both come complete with convex insets perfect for adding depth to your designs. Each font contains 12 bonus stylistic ligatures & alternates.
On sale until Oct. 31st.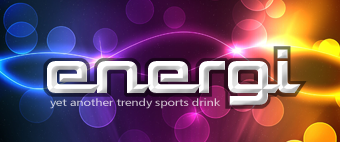 Useful Calligraphic set from
David Parr
, with an old-world Middle Eastern feel, but with enough simplicity to use in modern designs.
LHF Ascribe
has the appearance found on ancient sacred writings, which makes it perfect for scroll text. Set includes Regular & Distressed versions, and bonus alternates.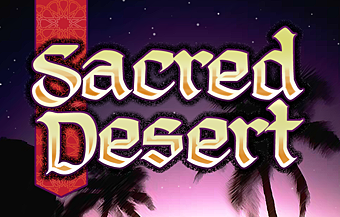 Comic Caps
is back! Direct from the hand of
Chuck Davis
, this completely updated version features all new letters and includes
bonus swashes and balloons
designed to compliment the letters.
Download for only $10.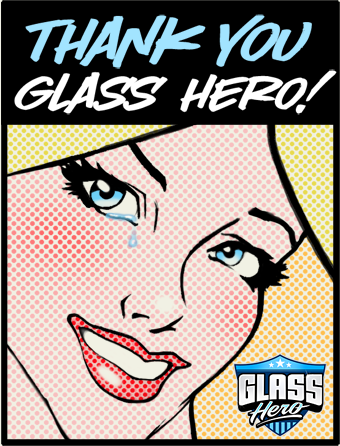 5th Semi-Annual Design Contest
October 10, 2014


It's back! Submit your designs for the 5th
annual
semi-annual Letterhead Fonts Design Competition for your chance to win cold hard cash, free fonts, and bragging rights.
First Place: $150 cash prize + your choice of font
Second Place: $75 cash prize + your choice of font
Third Place: your choice of font

Details
:
1) The font used for the main copy in your design must be a Letterhead Font.
2) Designs already in the gallery are eligible for submission (previous winning designs are not eligible).
3) Please submit a large format image of your design to "gallery@letterheadfonts.com" by November 30th.
LHF Fonts In Commercial
September 22, 2014


It's always fun to spot our fonts on signs and in commercials. This commercial by Boar's Head uses
LHF Tideway Script
and
LHF Billhead
for their "Gold Label" design. You'll also notice that they use the fonts on many of their fine meats and cheeses.
LHF Stove Pipe Thin Free Update
September 22, 2014


We recently made some minor adjustments to LHF Stove Pipe Thin. All rounded characters have been updated, and a few point placement issues have been resolved.
This is a free download for customers who have purchased
LHF Stove Pipe Thin
before today, September 22nd, 2014. It is recommended that you uninstall your existing version and then download this new 1.2 version.
To download the updated version, simply
login to your account
and download the entire .zip package for the order again.
5 Fonts for $149
September 17, 2014


We're always trying our hardest to save you money which is why we've created a new custom package deal. Now you can choose any 5 fonts from this
special selection
for only $149. Each font after 5 is still only $29.80. So the more you choose, the more you save. And every order qualifies for a free bonus gift!
View all fonts
...