LHF 62 Ands Released
November 25, 2014


It's here! We're excited for the release of
LHF 62 Ands
.
Patrick Kalange
&
Chuck Davis
have been working hard the last few months to bring you 62 hand drawn "Ands".
Each letter corresponds to a unique and stylish "And" or "&". Set includes 6 free bonus Ands for a total of 68.
On sale for a limited time only.
Stay posted for LHF 62 The's, coming soon!
Intermittent Website Outage
November 14, 2014


Good news! We're in the process of upgrading to a faster server. However, this means you may experience intermittent outage issues throughout the month of November. If you happen to visit the site during this down time or experience slowness, please know that we're aware of the issue and are working to resolve it. As always, all orders and accounts are always handled with the highest level of security.

Thanks for your patience.


LHF Workhorse Released
November 7, 2014


Master Sign Painter
Greg Reid
and
Charles Borges
collaborated to bring you this truly one of a kind typeface.
LHF Workhorse
captures the essence of hand lettering, from the tapered waists to the elegant snaps of the brush. This timeless classic can be used to replicate early Americana advertising and still be used in modern designs. In OpenType programs, Workhorse utilizes Contextual Alternates to create random variations of the capitals and lowercase letters. This allows your text to have subtle differences in the letters without losing form.
On sale for a limited time only.
LHF Spencer Released
November 6, 2014


Veteran sign artist
John Studden's
latest creation exemplifies the quirkiness of late 1800's lettering. Uppercase is set below the baseline, adding a hand drawn look. Curved swashes juxtaposed with traditional thick and thin strokes make
Spencer's
letters stand out in a design. Includes 29 OpenType alternates.
Get this font for only $29.80
.
4 New Fonts Released
October 28, 2014


You'll love the versatility of
Denise Bayers
' newest font,
LHF Phantom
, which features graceful curves and sharp corners. Use the Regular version alone or finish your design with the lined Shadow version. Check out all the bonus alternates too!
On sale until Oct. 31st.
Racing typeface from
John Davis
that's perfect for vehicle lettering, signs, and all things speedy.
LHF Flathead
includes regular and slanted versions, and both come complete with convex insets perfect for adding depth to your designs. Each font contains 12 bonus stylistic ligatures & alternates.
On sale until Oct. 31st.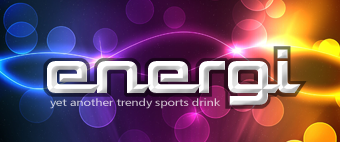 Useful Calligraphic set from
David Parr
, with an old-world Middle Eastern feel, but with enough simplicity to use in modern designs.
LHF Ascribe
has the appearance found on ancient sacred writings, which makes it perfect for scroll text. Set includes Regular & Distressed versions, and bonus alternates.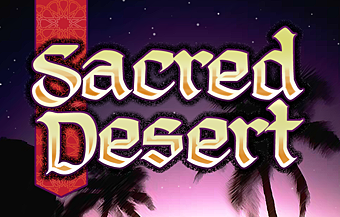 Comic Caps
is back! Direct from the hand of
Chuck Davis
, this completely updated version features all new letters and includes
bonus swashes and balloons
designed to compliment the letters.
Download for only $10.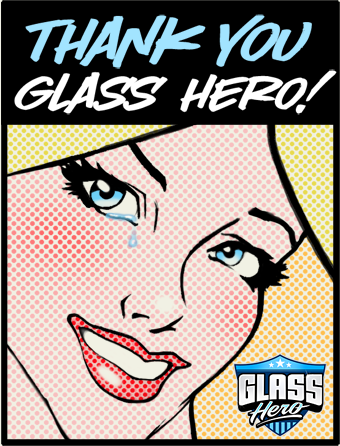 5th Semi-Annual Design Contest
October 10, 2014


It's back! Submit your designs for the 5th
annual
semi-annual Letterhead Fonts Design Competition for your chance to win cold hard cash, free fonts, and bragging rights.
First Place: $150 cash prize + your choice of font
Second Place: $75 cash prize + your choice of font
Third Place: your choice of font

Details
:
1) The font used for the main copy in your design must be a Letterhead Font.
2) Designs already in the gallery are eligible for submission (previous winning designs are not eligible).
3) Please submit a large format image of your design to "gallery@letterheadfonts.com" by November 30th.
LHF Fonts In Commercial
September 22, 2014


It's always fun to spot our fonts on signs and in commercials. This commercial by Boar's Head uses
LHF Tideway Script
and
LHF Billhead
for their "Gold Label" design. You'll also notice that they use the fonts on many of their fine meats and cheeses.
LHF Stove Pipe Thin Free Update
September 22, 2014


We recently made some minor adjustments to LHF Stove Pipe Thin. All rounded characters have been updated, and a few point placement issues have been resolved.
This is a free download for customers who have purchased
LHF Stove Pipe Thin
before today, September 22nd, 2014. It is recommended that you uninstall your existing version and then download this new 1.2 version.
To download the updated version, simply
login to your account
and download the entire .zip package for the order again.
5 Fonts for $149
September 17, 2014


We're always trying our hardest to save you money which is why we've created a new custom package deal. Now you can choose any 5 fonts from this
special selection
for only $149. Each font after 5 is still only $29.80. So the more you choose, the more you save. And every order qualifies for a free bonus gift!
View all fonts
...
Fonts Under $40
September 17, 2014


Did you know? Now we have over 75 fonts in our collection for $39 or less. We've organized them on one page to make it easier to see them all. Many styles to choose from, including classics, best sellers, and a few hidden gems.
See them all
...
36 The's & Ands (Free Samples)
September 9, 2014


Chuck Davis
&
Patrick Kalange
are in the process of creating a new set titled, "36 The's" & "36 Ands". Here's a glimpse into the progress. We're giving away free samples with purchase starting September 10th.
Free download with purchase of $99 or more
Choose "36 Ands (part1)" or "36 The's (part 1)" when you checkout.

LHF Kodiak Released
September 4, 2014


Kodiak was designed by 40+ year sign painting veteran, Brian Grant, and is loosely based on the works of many great sign painting masters. Brian and
Charles Borges de Oliveira
teamed up to bring this beautiful sign painters classic to the digital age.
LHF Kodiak
retains the warmth of a hand lettered font without being stiff and mechanical. This unique Western style is reminiscent of truck lettering from the 70's and is great for period style lettering to modern day logos. With 185 alternates (
including 5 exclusive to Letterhead Fonts
) and 10 ornaments, you are bound to find the right look for your next design.
LHF Indian Script 2 Free Update
September 4, 2014


We've reset the side bearings for all diacritic glyphs in
LHF Indian Script 2
. This fix makes for better spacing between each of the letters.
This is a free download for customers who have purchased LHF Indian Script 2 before today (September 04, 2014) . It is recommended that you uninstall your existing version and download this new 2.3 version. To get the updated font, simply
login to your account
and download the entire .zip package for the order again.
Please follow these steps for updating your fonts.
LHF Welo Thin Released
August 25, 2014


We're proud to bring you
Patrick Kalange's
latest font,
LHF Welo Thin
. This set is a classic Art Deco period style inspired by Samuel Welo, circa 1930. The letters are widely spaced to allow the subtle beauty to shine through. You get over 30 bonus alternates and two sets of small caps which are designed to be used at the cap height rather than sit on the baseline.
LHF Majestic Released
August 25, 2014


New from
Denise Bayers
,
LHF Majestic
features top and bottom spikes on the letters to give it a masculine, Gothic appeal. Create western or old fasioned posters easily using the optional Shadow fonts. Subtle, unexpected curves add an extra touch of sophistication. Set includes 6 fonts: Regular 1 & 2, Shadow 1 & 2, and Distressed 1 & 2.
LHF Lakeside & SuperSeedz Logo
August 18, 2014


Have you seen the eye-catching new SuperSeedz packaging yet? The all-white bag caught my eye in the local grocery store and then I noticed that they used Dave Correll's
Lakeside
font for the logo. Good choice I think.
--Chuck
Check out the website here
.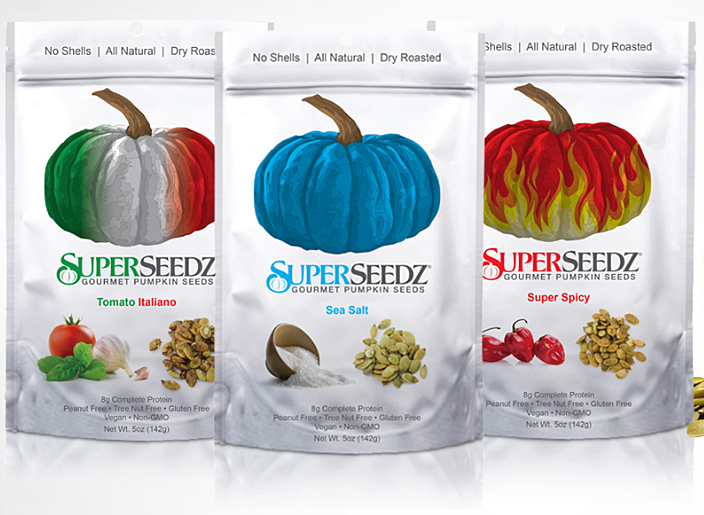 LHF Black Rose Script Preview
August 14, 2014


Chuck Davis
gives us an inside glimpse at the progress of his upcoming "Black Rose Script".
LHF Tributary Released
August 13, 2014


We're excited to bring you
David Parr's
newest font,
LHF Tributary
. This is a sharp Blackletter style set that appears freshly-inked. He has meticulously planned the flourishes to contrast with bold strokes, creating an extremely well balanced typeface. David has packed in over 100 OpenType surprises and bonus alternates.
New Home Page Design
August 1, 2014


We're excited about our redesigned home page and top menu!
Now it's easier than ever to navigate around the Letterhead Fonts website. All fonts are just a single click away, no matter what page you're viewing. The top slider menu lets you view the newest fonts and any upcoming new releases.
In addition to the new look, we've updated our customer
gallery
. See how others are using our fonts and submit your own designs.
We've also added a new gift shop. Get official Letterhead Fonts coffee mugs and t-shirts.
See all colors here.
Creative Signmakers of America
July 29, 2014


Our good friend
Mark Fair
put together this short video to show what Creative Signmakers of America (CSA) is all about.
Letterhead Fonts is proud to be sponsors of the CSA and their online forum dedicated to the craft of hand lettering and inspiring future signmakers and graphic artists.
The CSA forum is a valuable resource for signmakers and those who appreciate quality design. Be sure to check out the forum and
become a member
today.