LHF Red Sable Script on Discovery Channel
February 27, 2014


Have you seen the Discovery Channel's new "Rods N Wheels" series based on 2 guys from Simi Valley, CA? The show centers around "Da Rod Shop" who chose
LHF Red Sable Script
for their shirts, logo and signage.
Check out their website here:
http://darodshop.com
LHF General Store Free Update
February 26, 2014


Oops! We recently discovered some letters in
LHF General Store
had copies stacked on top. Most programs don't have an issue with this (and it would be hard to tell visually), but it might cause outlining problems in some more finicky programs like CorelDRAW.
This is a free download for customers who have purchased LHF General Store before today (February 26th, 2014) . It is recommended that you uninstall your existing version and download this new 1.2 version. To download the updated version, simply
login to your account
and download the entire .zip package for the order again.
LHF Durango Released
February 21, 2014


LHF Durango
is a rustic Western style from
Denise Bayers
, inspired by the opening credits and title of the 1957 version of
3:10 to Yuma
. Set includes 4 fonts:
Regular, Spurs, Shadow and Distressed
.
Each font features larger uppercase letters for display purposes. The distressed version features small caps that have been carefully distressed differently from the large caps for a more organic and natural look.
Also includes
5 bonus words and scrolls
(
To, At, And, The
and a blank one for your own message).
LHF Iron Knight Released
January 29, 2014


LHF Iron Knight
by
John Studden
, is a bold and commanding
Gothic style
font with Celtic influences. Perfect for medieval style games and logos or designs requiring authority.
LHF Royal Crimson Tutorial
January 22, 2014


This short tutorial will show you how to make fast and professional logos using
LHF Royal Crimson
and Adobe Illustrator. You'll be amazed at how this font makes detailed designs easy, by using the 3 versions together. Set includes 3 fonts: Regular, Inset, and Shadow.
LHF Royal Crimson Released
January 13, 2014


New from
Denise Bayers
,
LHF Royal Crimson
is beautiful and classic. The font includes 3 versions, (Regular, Shadow, and Inset) making it easy and fun to create vintage designs.
See samples here
.
LHF Aledo Released
December 12, 2013


Dave Parr's
new western style font
LHF Aledo
gives you several options for creating easy, attention-getting designs including the 2-part shadow effect.
See samples here
.
LHF Cool Blue 2 Released
November 5, 2013


Chuck Davis
and
John Davis
have revamped the original Cool Blue font set released in 2002. Features all new styling and improved kerning. Cool Blue 2 projects a friendly, yet professional image making it perfect for logos. You receive Bold, Regular and Thin fonts.
See samples here
.
Desire, Heritage & Shogun Released
October 22, 2013


After more than 5 years in the works,
Charles Borges
has finally released his LHF Desire font. The "Pro" version features 763 glyphs to maximize creative possibilities.
See samples here
.
Denise Bayers
' new LHF Shogun font is a bold, eye-catching style perfect for modern designs that require an edge. Set includes Regular, Spurs, Shadow and Convex fonts.
See samples here
.
LHF Heritage from
John Davis
is a beautiful classic style from the early 1900's. Vintage styling and easy readability makes this font a good choice for projects requiring a serious, stately vibe.
See samples here
.
Francis Lestingi Interview
September 23, 2013


Our own
Francis Lestingi
was recently interviewed by Don McKernan of Danthonia Designs.
Take a look here
.
LHF Big Bob Released
August 28, 2013


Dave Parr's
newest font is a fun to use sign painter's casual. See more examples of
LHF Big Bob
here.
Unlovable in Commercial
August 19, 2013


We spotted
LHF Unlovable
in this Pillsbury Toaster Strudel commercial:
Tutorial: Getting Creative with Euphoria 2
August 3, 2013


Chuck Davis shows you how to be creative and have fun with our new
LHF Euphoria 2
font set from Denise Bayers. The font set features 4 interchangeable versions for maximum creativity:
Euphoria 2 Released
August 3, 2013


Denise Bayers'
victorian style font,
LHF Euphoria
, was inspired by an old advertising letter style used throughout the late 1800's and early 1900's. Font set includes 4 interchangeable versions for maximum creativity.
Blackstone Released
August 2, 2013


John Studden
and
Dave Parr
team up to bring you two different Sanborn Map inspired fonts,
LHF Blackstone 1 & 2
. Each font sold separately or together as a package. Blackstone 2 contains bonus scrolls.
Johnny Cash Stamps
July 30, 2013


Creative director Greg Breeding of
Journey Group
used John Studden's
LHF Roebuck
and Mike Jackson's
American Ornaments 1
to create the new Johnny Cash commemorative postage stamps. These stamps, along with posters and other memorabilia, can be found at your local post office.
Old Tom Released
July 23, 2013


Tom Kennedy's
latest font,
LHF Old Tom
, is a condensed vintage style originally inspired by a late 1800's "French Condensed" sign painter's style. Complete set consists of 6 fonts, including 3D block shadows and highlights.
Boston Ballpark Free Update
July 22, 2013


LHF Boston Ballpark
has been updated to include a new distressed version. This is a free update for customers. Simply
login to your account
and redownload the package.
Haven't purchased Boston Ballpark?
Get it for $44.75
.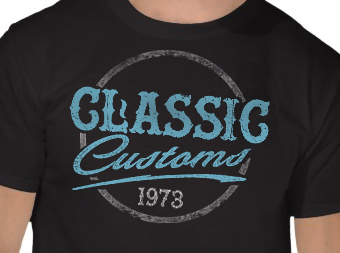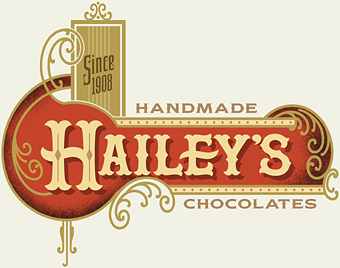 Signmaker Update
July 8, 2013


LHF Signmaker
has been updated to version 2. Certain versions of Microsoft Word were cutting off the uppercase letters. Most graphics applications were not affected. Version 2 includes the following changes:
• Ascenders and descenders adjusted
• All glyphs scaled down slightly
• Minor point fixes
This is a free update for customers who purchased before 7/5/13. If you intend to use the font in Microsoft applications, such as Word and Publisher, simply
login to your account
and redownload the package.
State Fair Released
June 3, 2013


Mike Jackson's latest creation, LHF State Fair, is reminiscent of lettering used on old stock certificates and letterhead from the late 1800's. 3 fonts to choose from or download them all and receive a free bonus panel font.