LHF Welo Thin Released
August 25, 2014


We're proud to bring you
Patrick Kalange's
latest font,
LHF Welo Thin
. This set is a classic Art Deco period style inspired by Samuel Welo, circa 1930. The letters are widely spaced to allow the subtle beauty to shine through. You get over 30 bonus alternates and two sets of small caps which are designed to be used at the cap height rather than sit on the baseline.
LHF Majestic Released
August 25, 2014


New from
Denise Bayers
,
LHF Majestic
features top and bottom spikes on the letters to give it a masculine, Gothic appeal. Create western or old fasioned posters easily using the optional Shadow fonts. Subtle, unexpected curves add an extra touch of sophistication. Set includes 6 fonts: Regular 1 & 2, Shadow 1 & 2, and Distressed 1 & 2.
LHF Lakeside & SuperSeedz Logo
August 18, 2014


Have you seen the eye-catching new SuperSeedz packaging yet? The all-white bag caught my eye in the local grocery store and then I noticed that they used Dave Correll's
Lakeside
font for the logo. Good choice I think.
--Chuck
Check out the website here
.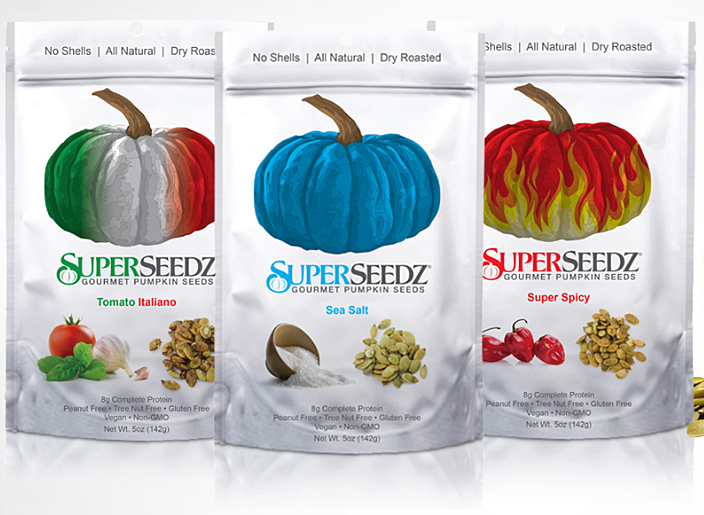 LHF Black Rose Script Preview
August 14, 2014


Chuck Davis
gives us an inside glimpse at the progress of his upcoming "Black Rose Script".
LHF Tributary Released
August 13, 2014


We're excited to bring you
David Parr's
newest font,
LHF Tributary
. This is a sharp Blackletter style set that appears freshly-inked. He has meticulously planned the flourishes to contrast with bold strokes, creating an extremely well balanced typeface. David has packed in over 100 OpenType surprises and bonus alternates.
New Home Page Design
August 1, 2014


We're excited about our redesigned home page and top menu!
Now it's easier than ever to navigate around the Letterhead Fonts website. All fonts are just a single click away, no matter what page you're viewing. The top slider menu lets you view the newest fonts and any upcoming new releases.
In addition to the new look, we've updated our customer
gallery
. See how others are using our fonts and submit your own designs.
We've also added a new gift shop. Get official Letterhead Fonts coffee mugs and t-shirts.
See all colors here.
Creative Signmakers of America
July 29, 2014


Our good friend
Mark Fair
put together this short video to show what Creative Signmakers of America (CSA) is all about.
Letterhead Fonts is proud to be sponsors of the CSA and their online forum dedicated to the craft of hand lettering and inspiring future signmakers and graphic artists.
The CSA forum is a valuable resource for signmakers and those who appreciate quality design. Be sure to check out the forum and
become a member
today.
LHF Handyman Released
July 25, 2014


LHF Handyman
from Patrick Kalange, is a fresh take on 1940's traditional Gothic sign lettering. This handsome font set includes a regular and a lined convex version, handy for logos, signs, and poster work. Set includes 5 bonus alternates.
Save $10 when you download this classic set between now and August 4th
.
LHF Dark Horse Released
July 21, 2014


LHF Dark Horse
, the newest font set from
Denise Bayers
, is not your normal calligraphic typeface. Denise has managed to create a font that appears aggressive with its eye catching curves , yet graceful with flourishes. LHF Dark Horse is perfect for adding a striking touch to logos and designs.
Set includes 2 fonts: Dark Horse 1 (Regular) and Dark Horse 2 (Decorative uppercase with flourishes). Also includes 19 bonus alternates and ligatures.
LHF Boot Camp Free Update
July 18, 2014


LHF Boot Camp has a new, easy to use Convex version!
Denise Bayers
has been working hard to update her
LHF Boot Camp
font set to include a new Convex version. Making intricate designs is easy when you align the Convex version over Boot Camp Regular. You now
receive 7 fonts
for only $52.
But hurry, after July 31st the regular price will be $56.
Those who purchased the font before July 18th 2014, can download this new version for
free
by logging into their accounts.
Please follow these steps for updating your fonts.
LHF Boot Camp Regular & Convex
Aligned
LHF Tributary Coming Soon
July 10, 2014


David Parr is currently distressing his upcoming Tributary Blackletter font to give it a freshly-inked appearance. Carefully planned flourishes contrast bold strokes to create an extremely well balanced typeface. Set will include several OpenType surprises and bonus alternates. Stay posted for more examples.


Using Live Paint With LHF Saratoga Panels
July 3, 2014


In this short tutorial,
Patrick Kalange demonstrates how to add color and text to any LHF Saratoga Panel, using the Live Paint Tool in Adobe Illustrator. You'll be amazed how easy it is to create a beautiful sign in less than 5 minutes with our Panels.



LHF Branding Iron Released
June 20, 2014


Inspired by Alf R. Becker, Patrick Kalange has reimagined this classic 1930's Western style font, complete with new rounded characters and an overall balanced feel.
LHF Branding Iron
is perfect for authentic western designs. Set includes Regular and Spurs versions.
LHF Boston Ballpark Updated
June 19, 2014


LHF Boston Ballpark has a new Shadow version!
John Davis
has been a busy guy. In addition to his other projects, he just added a new shadow version to his
LHF Boston Ballpark
font set. You now
receive 3 fonts
for only $59. This new version replicates old fashioned lettering found on circus posters. Several of the fonts also have updated kerning.
Customers that purchased the font before June 19th 2014, can download this new version for
free
by logging into their accounts!
Please follow these steps for updating your fonts.

Accessing LHF Desire's Character Variations
June 18, 2014


In this series of tutorials,
Charles Borges de Oliveira demonstrates how to access the many character variations in his LHF Desire font, using a variety of methods and applications. You'll love the
versatility of LHF Desire and its endless possibilities.


Using Adobe Illustrator CC with its internal glyph palette






Using Adobe Photoshop without a glyph palette or character map






Using Windows Character Map with Adobe Photoshop






Using PopChar to access LHF Desire's variations




Designing With LHF Desire's Variations
June 11, 2014


Straight from the artist himself,
Charles Borges de Oliveira
shows you how to create a design using the many alternates in his
LHF Desire
font. With 763 glyphs, LHF Desire provides endless possibilities for creating beautiful and eye catching designs. Learn how to create quick and easy designs by letting the font do all the work.
LHF Woodmere Updated
May 29, 2014


Good news! LHF Woodmere now has 2 new fonts.
John Davis
just added 2 new lined shadow versions to his
LHF Woodmere
font set. You now
receive 6 fonts
for only $53. These new versions replicate old fashioned engraving lines found on stock certificates.
In addition to the new versions, John also updated kerning in several of the fonts. Previous customers can download these new versions for
free
by logging into their accounts!
Please follow these steps for updating your fonts.


If you don't have LHF Woodmere yet, you can still download this incredible set for the original price of $53. But hurry because after June 5th, the price will go up to $59.
| | |
| --- | --- |
| | |
| Regular Shadow 1 Detail (Solid) | Regular Shadow 2 Detail (Lines) |
| | |
| Spurs Shadow 1 Detail (Solid) | Spurs Shadow 2 Detail (Lines) |
Free Stuff!
May 16, 2014


What better way to say "Thanks" than with a free downloads page. Here's some random stuff we've created over the years for use in our own projects. We thought you might find them handy too. You're welcome to use these for commercial purposes, but redistribution is prohibited. If someone asks you where you got it, tell 'em Letterhead Fonts. Thanks.

Text Effect Brushes for Adobe Illustrator
Using LHF Timberlodge 2
May 9, 2014


Using Adobe Illustrator CS5, Patrick Kalange shows how to properly use the inset and shadow features of LHF Timberlodge 2.



LHF Timberlodge 2 Released
May 8, 2014


LHF Timberlodge 2 has finally been released. All fonts feature new spacing and kerning over the old Timberlodge style, plus 20 bonus alternates. Set includes 3 different decorative insets and a 2 part shadow effect to compliment your designs.